Date/Time
Date(s) - 02/09/2018 - 02/11/2018
9:00 AM - 5:00 PM
Location
Florida Firearms Academy Tampa
Categories
BE SURE TO USE THE CODE

FFAFREEAMMO

AT CHECK OUT TO TAKE ADVANTAGE OF OUR FREE 200 ROUNDS OF  AMMO OFFER FOR THIS CLASS. CODE MUST BE USED AND TUITION MUST BE PAID BY 12/31/2017 TO TAKE ADVANTAGE OF THIS OFFER.
When
Friday, February 9, 2018, 9 AM to 5 PM
Saturday, February 10, 2018, 9 AM to 5 PM
Sunday, February 11, 2018, 9 AM to 5 PM
Where
Holiday Inn Express
3990 Tampa Rd
Oldsmar, FL 34677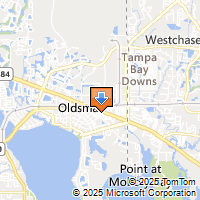 Driving Directions
Contact
W. George Gaines
Gaines Concealed Carry, LLC
404-918-7098/727-940-3752
George@GainesConcealedCarry.com
Active Shooters – The Israeli Experience 
– A Rare Training Opportunity –
Watch the IMI Academy Training Video
You know the reputation of the Israelis in threat detection and prevention – Legendary, to say the least!  This is your opportunity to learn how the Israeli's do it and earn a graduation certificate from Israel's IMI Academy.
The Israeli approach differs in many respects from what we commonly practice in the US. It is important that you keep an open mind and do your best to learn and practice these methods throughout the seminar.  
If you are not willing to practice these methods throughout the seminar, then we suggest you not register.  We are not trying to convert you from the way you normally shoot and defend against a threat, only exposing you to methods that are new and different.
This  seminar is limited to 18 students.  
Active Shooters – The Israeli Experience
IMI Academy for Advanced Security & Anti-Terror Training, Chameleon Associates, Florida Firearms Academy, and Gaines Concealed Carry are collaborating to offer professional firearms instructors, security, law enforcement, and concerned citizens a one-of-a-kind seminar, Active Shooter – The Israeli Experience.  IMI Academy is a subsidiary of IMI Systems, an Israeli Government-owned company known for products such as Uzi, Desert Eagle, Galil, Tavor, and other types of munitions.
Haim Geri, Senior Instructor & Operational Advisor for IMI Academy, will conduct the seminar.  Previously, he served in the Israel Defense Forces as Company Commander and Assistant Chief of Staff for Operations in charge of the northern border.  Upon discharge at the rank of Captain, Mr. Geri joined the General Security Services (GSS) of Israel where he served as Chief of Security for Israeli embassies in Latin America and Switzerland.  He also served as an Air Marshall for El Al Airlines.  Later, he joined the GSS Counter-Terror Academy to train students in aviation, maritime, critical infrastructure, and executive protection tactics.  Mr. Geri brings decades of experience in counter-terrorism, SWAT, and firearms training to a new generation of professionals.
Trainees will learn tactical methods developed and tested in Israel to counter active shooters scenarios. They will receive unique training in Krav Maga, shooting, and fighting techniques that security units must undergo in Israel.  Those who successfully complete the two-day seminar will be certified in tactical response and fighting techniques at Israeli Government-mandated standards.  
The Israeli Security Concept.  Includes key concepts and methodologies that influence security system design, procedures, and training of individuals and security personnel in both public and private sectors. Concepts include offense as a defensive approach, use of predictive profiling and security questioning, localized response capabilities, and threat orientation as opposed to risk orientation.
Active Shooter Threat.  Analyzing of active shooter cases will help us to understand the threat and the way to prevent and react.
Prevention Methods.  How Israeli organizations developed prevention methods to counter active shooter threats.  These methods include use of visual profiling, questioning, "Detection and Analysis of People by Action" (DAPA), and the use of security rings as a security system.
Introduction to Krav Maga.  The history of krav maga and the development of this important defense tool. We will do basic training in class to experience the use of the system.
Dry practice and Live Fire:  Israeli Shooting and Fighting Method.  Will do practice demonstrations and show the reasons why Israel adopted this approach and its effectiveness to stop the active shooter threat.
Day One Classroom – 9:00 AM to 5:00 PM – Holiday Inn Express 
The first day will be spent in a classroom setting at the Holiday Inn Express in Oldsmar, Florida.  During morning hours, there will be lectures on the above content. Afternoon hours will include light physical activities, such as krav maga and dry practice.
 What You Will Need on Day One
Semiautomatic pistol (9mm preferred), iron sights, with 3 magazines, unloaded.  No live ammo in the classroom!

Magazine pouch that holds at least two magazines

Outside the waistband holster suitable for drawing

Ability to disassemble and reassemble your pistol without assistance.  You should practice this before you arrive.

Comfortable clothing and proper shoes for light exercise

Note-taking necessities
Day Two Classroom –  9:00 AM to 5:00 PM – Holiday Inn Express
The structure of the second day will be similar to day one. During morning hours, there will be lectures on the above content. Afternoon hours will include light physical activities, such as krav maga and dry practice. Some quick burst movement is required on Day Two. 
What You Will Need on Day Two
Day Three Indoor Range – Florida Firearms Academy – 9:00 AM to 5:00 PM
Day Three will be spent entirely at the air conditioned indoor range of Florida Firearms Academy, located at 13317 W Hillsborough Ave., Tampa, FL 33635.  The range is a short driving distance from the Holiday Inn Express, but transportation can be arranged for those without cars.
The range has six firing lanes, so activities will be done in successive waves of shooters. This provides sufficient time for reloading, brief rest, and opportunity to observe other shooters. In addition to the Instructor, two Range Safety Officers will be present at all times. You must always obey range commands!
You will continue to develop the skills learned from the past two days, but working at a much faster pace. You also will be introduced to more advanced and complex active shooter scenarios that will require even greater concentration and effort on your part. The purpose of these drills is to challenge you to improve your shooting and become the best shooter that you can be while under moderate stress. You may be joined by previous seminar graduates who have elected to take part in this advanced training.

During live fire training, students shoot using the Israeli shooting technique and perform tactical exercises that security officers in Israel must perform in order to qualify. The final test will be a surprise tactical active shooter exercise. 
What You Will Need on Day Three
Everything from Days One and Two

200 rounds of FMJ ammunition (may be purchased at range)

Eye & ear protection (available at range)
Refreshments and Meals
During Day One and Two at the Holiday Inn Express, we will provide short breaks and a lunch break. Beverage and snack machines are available. Several restaurants are within a short walk for lunch. If you wish to arrive early (6:00 AM – 8:30 AM) and have the breakfast at the Holiday Inn Express, please notify the front desk and pay before eating. Sorry, the hotel does not allow us to bring our own food into the meeting room.
On Day Three, a complimentary variety of Pizza will be provided during lunch break.
Tutition and Refund Policy
Because this seminar is limited to 18 students over three days, tutition is set at $595.  There are special discount codes, so please use one if you have it. Register no later than 12/31/2017 and receive the Early Bird Discount of 10%, which brings your total fee down to $535.50. 
Because of the small class size, we must enforce a strict cancellation policy. We hope you understand the reasons for this. If you must cancel, please do so before January 25, 2018 in order to receive a refund, less a $15.00 processing fee. If you cancel on or after January 25, 2018, you have the option of applying your tuition to a future seminar or by securing a replacement. If you have any questions or concerns, please contact the event organizer, George Gaines at 404-918-7098.
Lodging
For those needing overnight lodging, call the Holiday Inn Express directly at (813) 854-5080 to advise them you are with "IMI Academy Training," and request the event rate.